Filter By Stock

Filter By Brand
Spa eXact EZ Smart Photometer Digital Water Testing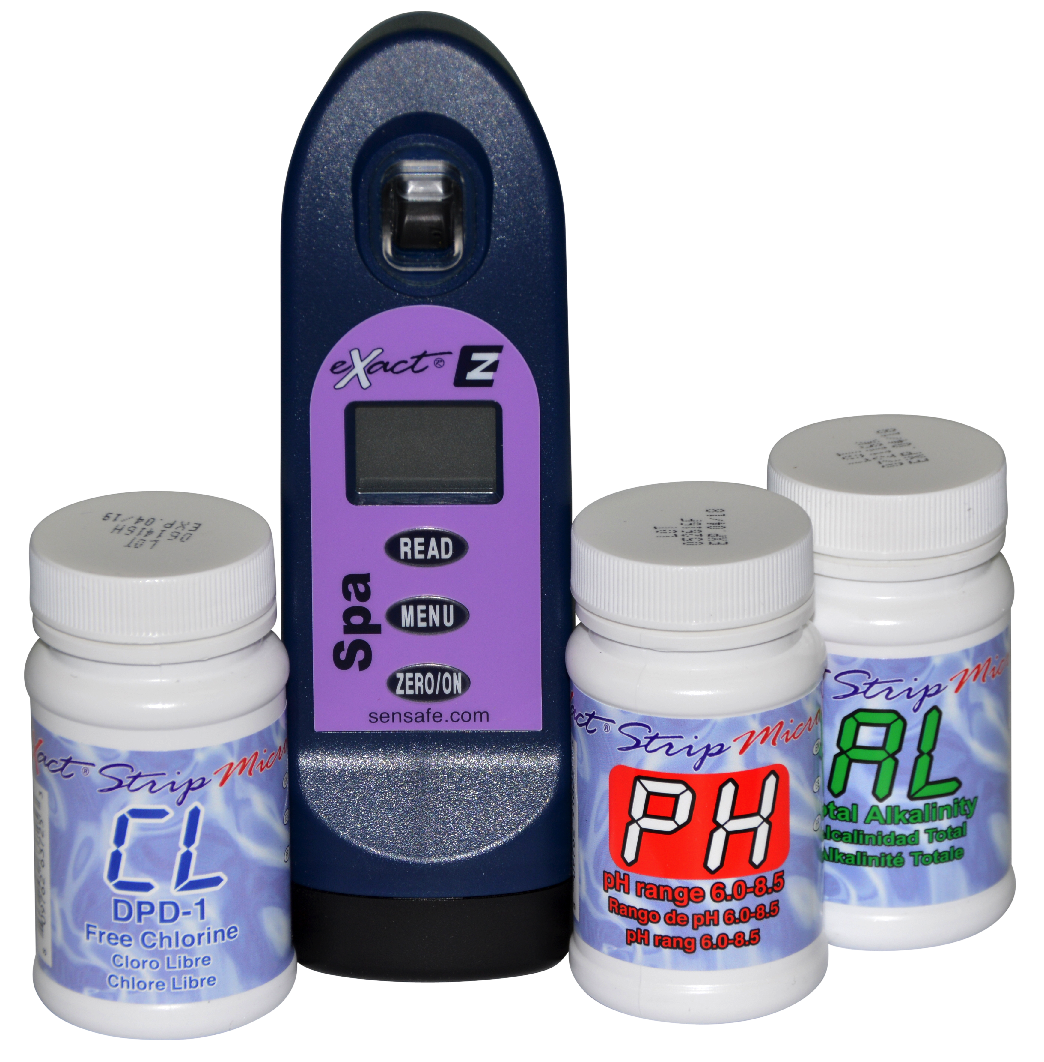 Spa eXact® EZ Photometer
Testing your spa water has never been so relaxing with Spa eXact EZ. With the ability to test up to 7 important spa water parameters, the Spa eXact EZ provides accurate results in just seconds!
All tests with the Spa eXact® EZ use our patented eXact® Strips, a quick and easy reagent system for analysis. Simply dip an eXact® Strip Micro into the water sample for 10 seconds using a simple back and forth motion, discard the strip, and read the results instantaneously!

Spa eXact photometers can test the following common parameters:
Free Chlorine
pH
Total Alkalinity

Also able to be tested:
Calcium Hardness
Bromine
Combined Chlorine
Total Chlorine
All tests are calibrated and optimised for normal spa operating temperature of 38 degrees celcius.
If this unit is used to test cooler swimming pool water, results will not be accurate. For pool water, or more advanced testing of spas, we recommend the eXact iDip bluetooth photometer.
---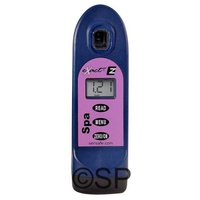 SKU: its486202
ITS Spa eXact EZ photometer - meter only. CLEARANCE SPECIAL NB We do NOT have access to the test strips required - the price has been reduced on these meters to reflect that. You will need to source th...
Backorder
If 'Backorder' is displayed, this spa part is temporarily out of stock but still available for purchase.
Delay in supply may be between 1 day and 12 weeks depending on product/source or whether its already in transit to us - the vast majority of back ordered parts are available within days. If you 'Backorder', the part will add to your shopping cart and be charged. It will then ship as soon as it's received. If you are concerned about the potential wait time, please contact us for advise on expected delay timeframe on this particular spa part.

We recommend you purchase backordered parts using Direct Deposit as your payment method so that no automated credit card charge is made ahead of supply. This puts the order in place, but payment can then be delayed until parts become available. You will then be able to pay via direct deposit, or credit card via 'my account' online or over the phone.

It's possible that a product displaying 'Backorder' is in fact in stock and displaying incorrectly. The item may also be out of stock and discontinued (no longer available) and not yet removed from view. For these reasons we strongly encourage you to contact us to confirm availability on items displaying 'Backorder'.